Better Local Search results for your business starts here!
Build your local online profile with better, more accurate and thorough directory listings by:
Updating your SEO citations, helping to boost your local authority in Google:

Manually cleaning up your citations (fix NAP errors)

Building new, accurate local citations

Distributing data via Local Data Aggregators

Creating Google My Business, Apple Maps, Bing Local & other local listings

Remove duplicate citations (they can negatively impact your rankings)
What Can Work Pics 360 Local SEO Citation Services Do?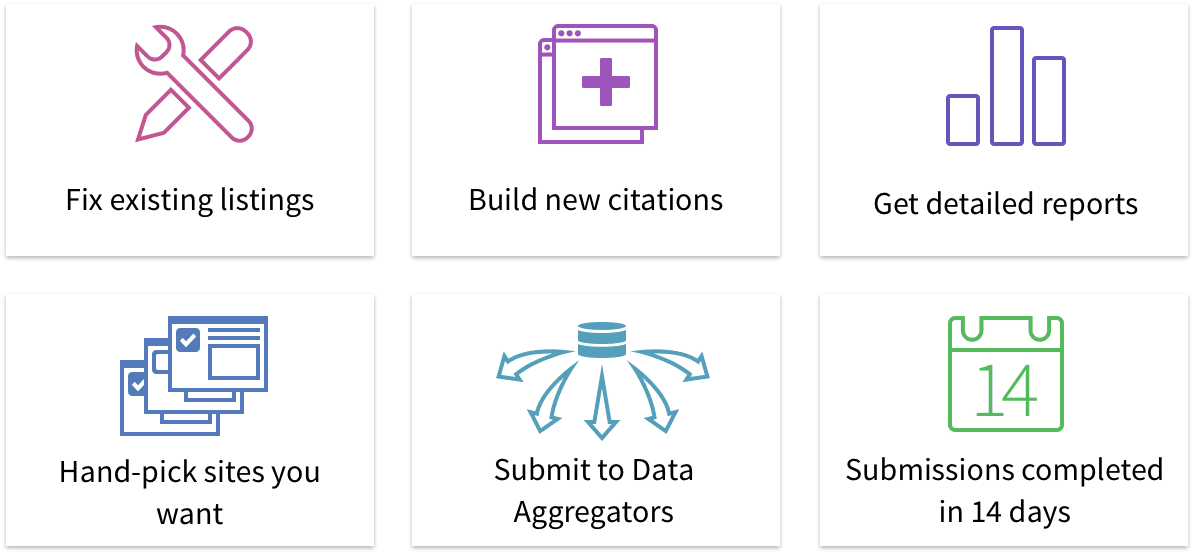 High-quality local citations in Australia
---
In Australia, there are over 120 sites to which we can submit citations.
If you're like us, a local Australian business, you understand the growing your business means you have to be easily found by both past and potential customers, at the right time. There is a vast number of places you can list your business, from major online directories to online maps through to niche categories that would matter specifically to your industry.
Why do I need Australian business listings?
It's good for Google Search. 
Making sure your directory listing data is consistent and accurate is at the foundation for you to be found as a local business.
Google is constantly updating its information through directories and local listings sites to learn out more about as many businesses it can find, both yours and your competitors. By having current key business information listed consistently online, Google will increase your authority in its search results.
Want to learn more? Read the Local Citations Trust Report from BrightLocal, an authority in local SEO.
Being relevant in local search really matters!
As a local businesses owner, taking a bit of time to learn about the advantage of genuine local citation sources is a great investment in your business growth. Even better, once you see the value, you can get Work Pics 360 to help you do the heavy lifting.
Small and medium businesses along with multi-location businesses can improve their authority by getting listed on sites that are matter most in their local area. That doesn't mean your website's authority isn't valuable, it's a matter of ensuring that all the money and hard work that's been put into developing your website gets the best shot at ranking at the top of Google. The two work together.
To learn more about how Work Pics 360 can help you on your journey to better rankings in local search, click here to get your free initial Local SEO report and we'll contact you shortly after to help you with the best strategy for your business's local SEO.