360° Virtual Tour Photography
The best way to show your business online!
What does Google Trusted Virtual Tour Photography Do for your business?
You may have a Google Business Profile
and you may have even verified listing, but...
Have you fully optimised your Google Business Profile yet?
If you don't have a virtual tour and
your customers come to you,
then you may be missing something that will help you
convert shoppers, searchers & viewers into
paying customers.
Want to find out how easy it is?
Be Found - Be Seen - Be Trusted
Adding a 360° virtual tour to your website and Google Business Profile showcases your business from anywhere, anytime.
Using Google Street View technology and linking it to your Google listing on Google Maps, Google Earth and Google Search can dramatically impact conversions - turning searchers into buyers, in-person visits, bookings and more sales!
Why should you add a Work Pics 360 virtual tour of your business to your website?
People can actually see what you do!
It allows people to click-to-move, replicating the feel of actually walking around your business or venue
You can let people decide what they want to look at
Virtual tours offers a bigger sense of connection that is unmatched by regular photos
It helps with SEO (Search Engine Optimisation) when published on Google Street View and your website
Boost your online presence
Increase customer engagement
Increase website dwell time
Capture prospective customers in remote locations
Can be used anywhere you connect with your customers including your website and social media.
See for yourself how a Virtual Tour could benefit your business 
(Transcript)
When you click on a photo, what does it do? Does it move?
You can pinch and zoom maybe, if it's big enough. When you look at a video, you can listen to it, you can watch it, you can pause it. But can you move around inside of it?
Well, if it's a 360, yeah you could. But can you interact with it? Probably not. So what's the only kind of content that you can truly interact with is a virtual tour.
One where you have additional hot spots added to it, calls to action, information about your product and your services. Something that really engages your customer.
So if you'd like to learn more about how to get the most engaging online content available today, give me a call!
Enhance your Google Street View virtual tour with an AR (augmented reality) powered Custom Overlay!
Google Street View virtual tour photography is published and connected directly to your Google Business Profile and Google does not charge for image hosting fees.
It's a great cost effective way for you to show your business with a 360° virtual tour on a Google search and street view and create an experience that will increase your exposure.
You can also use your Google Street View virtual tour as a Facebook post or you may even qualify to have your virtual tour show on your Facebook page.
Many businesses like to embed their virtual tour on their website, with the same style that as on Google - basically, as a window into the Google Street View virtual tour. For smaller businesses, this may be sufficient. But what if you want to take your virtual tour to the next level?
Custom virtual tours with Augmented Reality features are the best way to maximise the experience.  Adding a custom virtual tour to your website provides:
You can customise your skins to match your brand (colour, fonts, etc)
hotspots (links to additional content such as slideshows, links to booking engines, pop-up info sheets, menus & more
navigation menus
Google Analytics
social resharing features
VR headset mode
Image mapping
field-of-view linking (start the custom virtual tour from the current field of view)
Custom virtual tours are by far the most effective way to leverage your virtual tour experience.
(Annual hosting, design and publishing fees apply. Requires Google Maps API account)

Work Pics 360 is a Google Trusted Photographer
Your virtual tour may be eligible to be hosted on Google Maps / Google Street View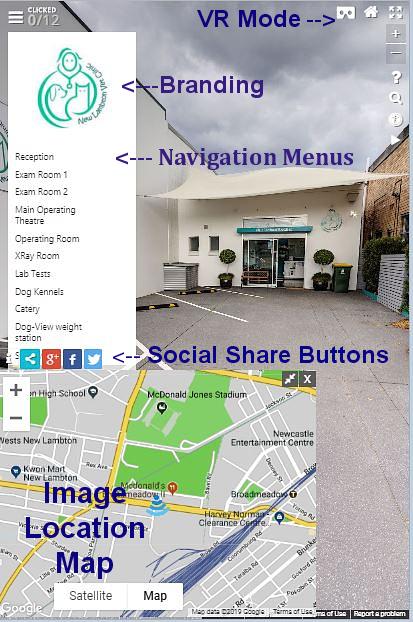 Take a look at our portfolio to see how Work Pics has worked for other businesses and be inspired with what I could do for you too.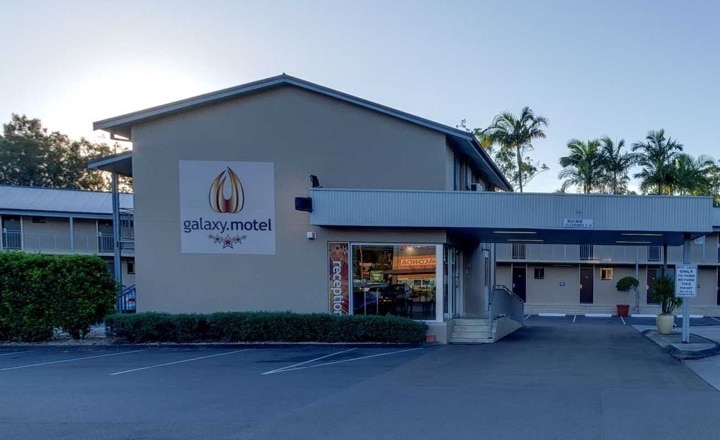 Accommodation, Hotels and Motels
Being able to see and navigate larger accommodation facilities with multiple room configurations and many featured aspects such as pools, spas, saunas and more is far easier with a virtual tour and by far the most realistic and authentic way to be sure this is the right place.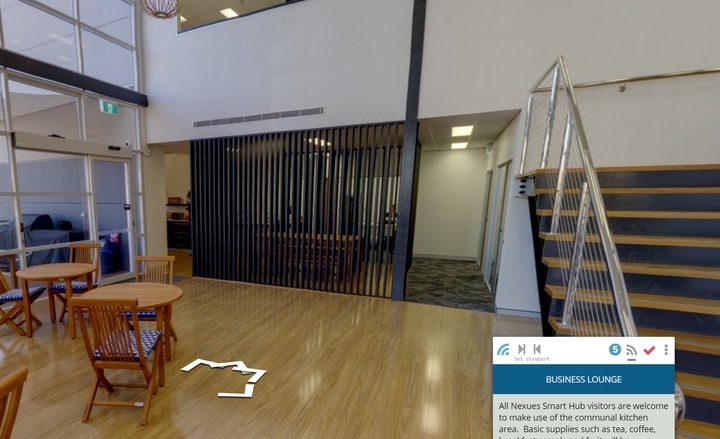 For larger office spaces with multiple departments, featured areas or special services that would benefit from a more descriptive experience.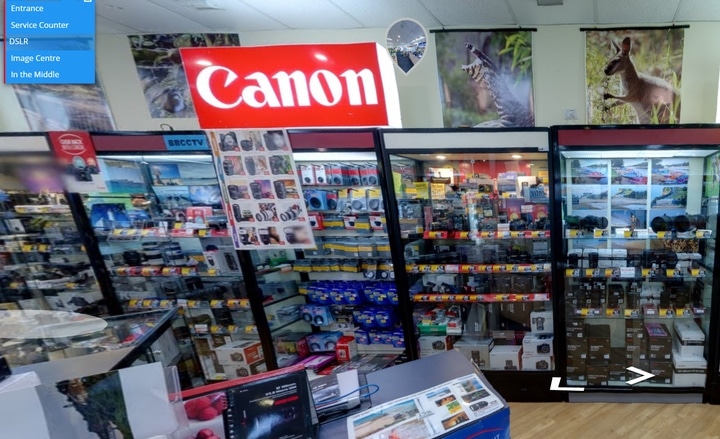 For retail spaces with multiple product categories or departments that would benefit from helping viewers find what they are looking for quickly and get additional info.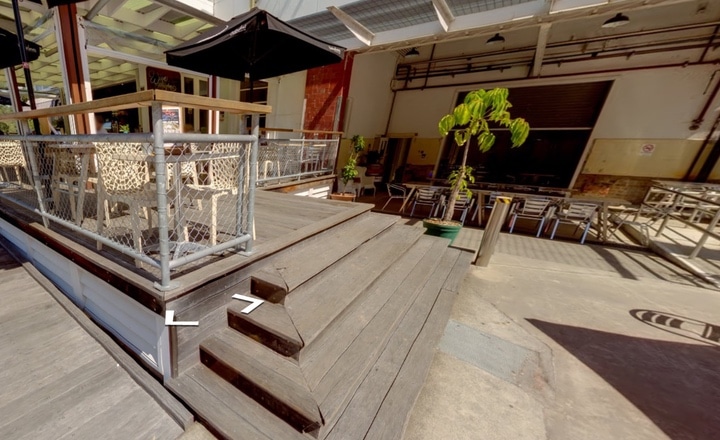 For multi business complexes that want to promote their tenants' businesses and help viewers navigate their way and find what they're looking for.
Show what you do.
Engage with customers
Got questions? Need to chat with someone to discover what solutions would best suit your needs? Contact Work Pics today for a consultation.
Still want to know more about 360° Virtual Tours?
Work Pics 360 is a trusted member of these organisations & associations