Your Best Customers Can Grow Trust With Reviews
Are you in an industry that is growing their trust or losing it?
In a recent Gallup poll on Honesty/Ethics in Professions, they surveyed a number of people to see how certain professions ranked in terms of perceived trust via public perception.  Unfortunately, they found that salespeople ranked very poorly, but then again, neither did stockbrokers, business execs, lawyers and bankers. Surprised? Probably not.
Question asked survey participants…
"Please tell me how you would rate the honesty and ethical standards of people in these different fields — very high, high, average, low or very low? How about — [RANDOM ORDER]?"

Very high

High

Average

Low

Very low

No opinion

%

%

%

%

%

%

Nurses

28

56

15

2

*

*

Medical doctors

15

52

25

6

2

1

Pharmacists

14

52

28

4

1

1

High school teachers

17

43

29

8

2

1

Police officers

15

39

32

9

4

1

Accountants

5

37

48

6

1

3

Funeral directors

8

31

42

8

2

7

Clergy

8

29

43

12

3

5

Journalists

7

26

31

21

13

2

Building contractors

4

25

49

17

3

1

Bankers

3

24

50

17

4

1

Real estate agents

2

23

54

15

4

3

Labor union leaders

4

17

42

23

8

5

Lawyers

3

16

51

21

7

1

Business executives

3

14

49

26

6

3

Stockbrokers

2

12

48

26

6

6

Advertising practitioners

1

12

46

29

8

4

Telemarketers

1

8

32

33

23

2

Members of Congress

2

6

33

38

20

2

Car salespeople

1

7

47

33

11

2

Dec 3-12, 2018
Salespeople and advertisers were near the bottom of the list.
But you already knew that, didn't you?
How's that for swimming against the stream. You start off your relationship with customers with a low trust score and you are still trying every trick in the book to attract, convert and close customers. Not fun.
For the longest time, salespeople focused their efforts primarily on cold calling and it used to work at getting them to their quotas, but now with inbound marketing, your competitors are starting to earn trust from shoppers before they even make contact with a salesperson.
In many industries, consumers would prefer to make a purchase without ever talking to a salesperson. But in industries that still need to talk through the product and help buyers choose the right product or services, they still need to trust the employee they're connecting with.
It's very likely a problem that either you or your sales team struggle to solve every day.
Stop struggling and make your life easier: Give your customers what they need!
Focus your attention on boosting your inherent trustworthiness and that of your company, your team and your products & services.
Sounds great. But how? Create helpful content!
Okay.
But content about what?
Content that builds trust and confidence in the product you're selling to the customer. This is the part where anxiety, discouragement and doubt set in. Where sales and marketing teams fall apart. They're not sure how to go about building trust.
But isn't it obvious that your best source of proof in the trust is from happy customers? Would it not then make sense to grow your content based on the stories about great customer service that comes directly from people who have already demonstrated trust in you? 
That's what reviews are. And as soon as your reviews are out where everyone can see, they become a great piece of content for you to share. The best part is, all you had to do is do what you do best and help your customers solve their problems.
Reviews online take top priority when making a buying decision.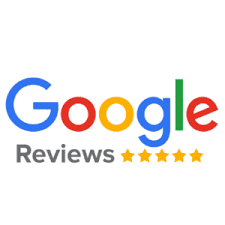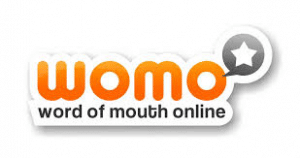 Focus on complementary reviews (one very simple strategy)
Customers, as we've seen, have a lot of distrust for salespeople of all kind. They believe they're fundamentally dishonest, willing to say or do anything to make the sale. But there's one thing customers trust in quite a bit more…
Other customers.
It's easier to trust someone who has a horse in the race. Customers view other customers as less biased and more trustworthy.
Customers use reviews to make their purchasing decisions. Salespeople want customers to purchase their products. It feels like there's a win/win situation in there somewhere.
How do we make this work?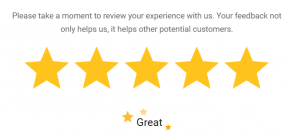 Ensure you leverage the reviews in as many ways and places as possible. For example, social media.
What if you were to take a client review and have it re-posted on your business Facebook page as a social media feed?
What if you were to re-share that same review on your LinkedIn profile?
What if you took that same review and re-shared it on Instagram?
How much more value and reach do you think you could generate with that one little snippet? It's a real story; your customer's story about you. It's authentic and it's timely.
And all you had to do was a couple of things you'd normally do in business anyway… serve your customers the best way you can and ask for some feedback with permission to re-share.
Want to get more reviews with a simple process?
If you'd like to find out more of the strategies I can help you implement and to make the most of online reviews to grow trust as a  sales tool that works, feel free to contact me or click on this link to learn more.